Pau
This presentation has been produced by the Mairie de Pau and is designed to give the visitor an insight to the diverse lifestyle and activities of this magnificent French city.
Apart from its historical and picturesque city centre, Pau also boasts a significant number of high tech industries, from aerospace to oil & gas exploration.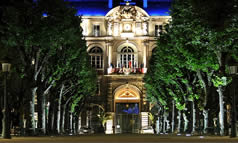 Pau airport offers daily services to Paris and London City Airport.
For further information, please contact us :-
Office : +33 (0)5 59 12 28 13
Joanne Davey : +33 (0)6 77 70 21 98
Jean-Marc Labardacq : +33 (0)6 10 63 08 72
Samantha Harris : +33 (0)6 70 21 22 91
Email : sales@frenchcharacterhomes.com