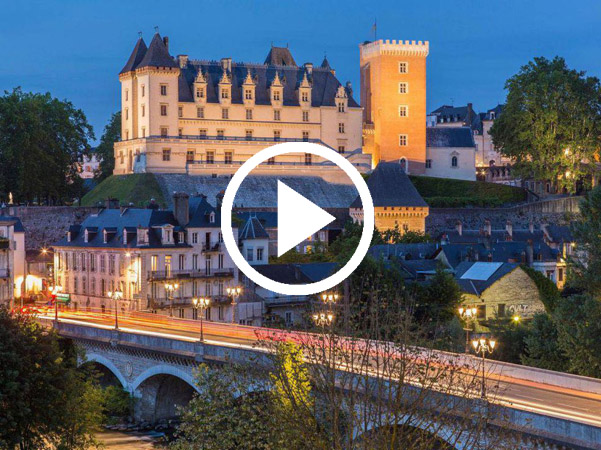 City of Heritage
Pau is a beautiful historic city; its château was birthplace to Henri IV, who became King of France in 1589. The British first discovered Pau following the settlement of Wellington and his troops after their defeat of Marshal Soult at Orthez in 1814. Seduced by its micro-climate, the English flocked here throughout the 19th century bringing along their cultural obsessions like fox hunting, horse racing, cricket, golf, tea rooms and parks.
For a calmer pace of life, one can explore the music and cultural events held in the Parc Beaumont Casino or explore the art galleries and museums or visit the city's Chateau (see photo).
Music and cultural events - click here, Art galleries - click here.
Or visit the city's Château or the local Paratrooper Museum which traces the history of French paratroopers since their creation, on the eve of the Second World War, to the present day.