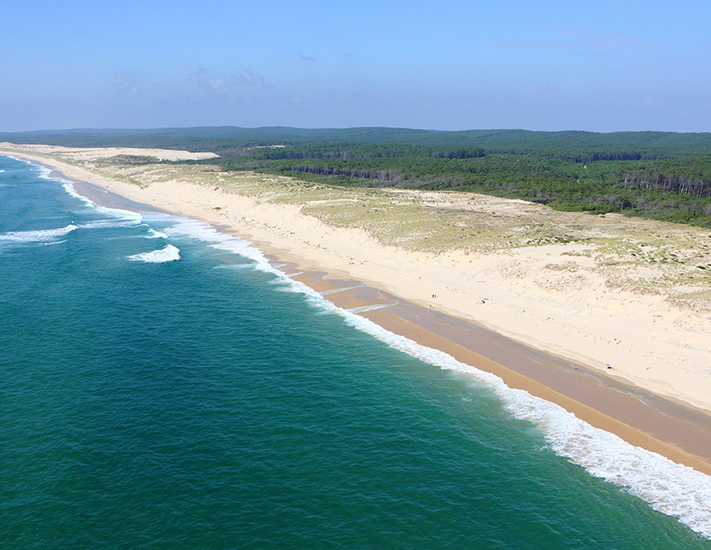 The Sandy Coastline & Pine Forests
In vogue since the glamorous heydays of the 1920's, the Landaise coastline is famous for its sailing, surfing, outdoor sports and fresh markets. The vibrant town of Hossegor plays host each year to the International surfing competitions. Central to the town is the 4 star 18 holes golf course. Other key resorts include Cap Breton, Contis sur Mer and Seignosse, Vielle Saint Girons and Vieux-Boucau all popular spots for surfing.
The genuine breath of the cool fresh air, found amidst the vast pine forests, is often a welcomed relief during the long summer months. It's largely thanks to the orders of Napolean III that the deserted marshlands were drained and planted with countless pine trees. The Courant d'Huchet Nature Reserve, known as the Small Amazon of Les Landes, is a picturesque site offering discovery paths, guided tours and boat rides which attracts tourists, bird watchers and hikers throughout the year. For a memorable weekend away, check out the Cabanes du Menoy.