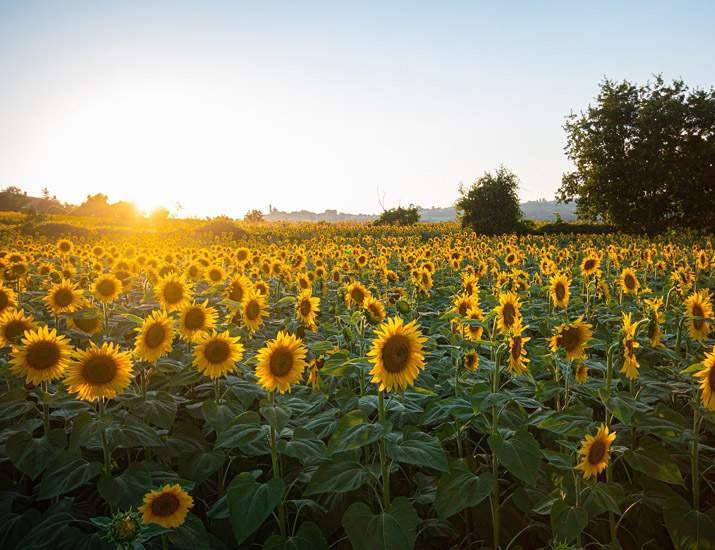 Countryside & Gers Architecture
Known as the daughter of the Pyrenees, the Gers is renowned for its undulating landscape littered in vineyards and sunflower fields. The most beautiful landscapes in the region are near Aignan, Marciac, near Lomagne or Bas-Armagnac often offering impressive views of the Pyrenees.
The Gers is a region committed to the conservation of its natural environment through the City of Energy and Ecological Transitions or associations such as Gascogne Nature Environnement, labeled CPIE Pays Gersois
The local architecture epitomizes the agricultural character of the region with large stone Gascon farmhouses often with colombage facades.